tomorrow is the last day to order a
"2012 sexy catlendar"
! they ship out on monday! :D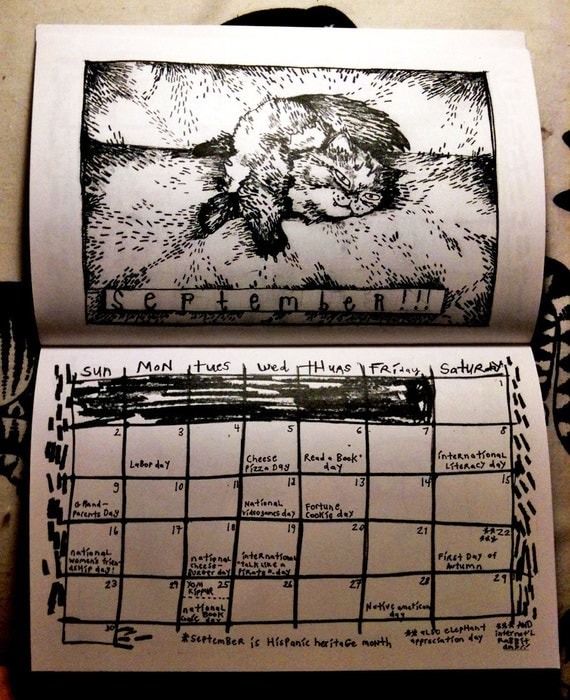 half-sized 2012 sexy catlendars! instead of pinups this year, why not spend 12 months looking at cats in seductive poses! 13 black-and-white drawings (12 sexy months and a sexy cover), and the actual dates/month parts are hand-drawn too, and include VERY IMPORTANT dates to remember in 2012, such as harrison ford's birthday, "world turtle day", the opening date of the new batman movie, and "national peach ice cream day", as well as federal holidays and reminders like when taxes are due.
only $5 + $1 shipping in the US ($1.75 overseas)